Students react to racial controversy over Miss America
Miss New York, Nina Davuluri, was crowned the winner at the annual Miss America pageant on Sept. 15. She became the first Indian-American to win this title. However, many reacted to this issue with discontent through social media.
The opinions posted regarding her victory, particularly on Twitter, ranged from references to 9/11 to claims that Davuluri is not "American." Although Davuluri does have an Indian heritage, she was born in the United States.
However, despite these negative comments, a greater majority was pleased with the results.
"I feel like it's a step moving forward for not only Indian culture, but also American culture," junior Abhinav Sridharan said. "She is representing America and that is what a lot of people overlook. The more and more you stress she's Indian, the more and more our country diverges."
Similarly, junior Laura Brasier said that emphasis should not be placed on race and she was shocked to hear of the ill-mannered comments, as she did not feel negatively towards Davuluri's Indian heritage.
"I don't think it's a big deal," Brasier said. "That's just really disrespectful. They should be happy for her because all the competitors worked very hard to compete."
All the contestants, including Dalvuluri, had to meet all the qualifications to be in the pageant, such as being a citizen of the United States and meeting character criteria set forth by the Miss America Organization.
Despite the hurtful comments posted regarding Davuluri's race on social media, Sridharan said he does not believe anyone should label the posters as "racist."
"That's not something that should be done," Sridharan said. "By me calling them racist I am taking a hostile term and labeling other people. Instead of accusing other people of racism, we should all just accept the different cultures in the world."
Unlike Brasier and Sridharan, junior Sarah T. said that she does not believe Davuluri should have won. However, her opinion was based on qualifications, not racial reasons.
"It seemed like the judge's desire to show that they're promoting diversity got in the way of them making a good and honest decision," T. said. "Although she was good in some aspects, I feel like she wasn't the best candidate overall and that a few other contestants did better."
Despite this, T. said she is not necessarily upset with the results.
"I am glad we have a Miss America who represents the ever-changing cultural landscape in America," T. said. "It's good to show diversity because we do have a wide array of people here."
Leave a Comment
Your donation will support the student journalists of Plano Senior High School. Your contribution will allow us to purchase equipment and cover our annual website hosting costs.
About the Contributor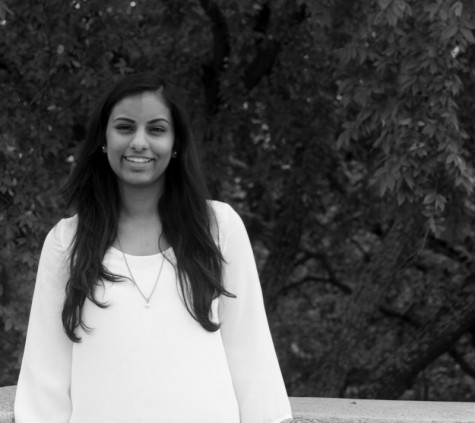 Sonam Benakatti, Managing Editor & Business Manager
Senior Sonam Benakatti loves to both design and write and is fortunately able to do both in her positions as Managing Editor and Business Manager of the...