Lorde's music video of "Team" review
Musician Ella Yelich-O'Connor, known as Lorde, debuted her newest music video for the song "Team" Dec. 3 at 3 p.m. CST. Preceding the much-anticipated video, the artist encouraged her Twitter followers to ask her questions about the video up until a half hour before its release. After getting her fans hyped up for the big event, they promptly crashed the site it was posted on, Vevo, within minutes of the video's release.
Lorde's newest music video is almost the polar opposite of her "Royals" video, released in May. Like "Royals," "Team" creates a teen's fantasy rather than a teen's reality. The "Royals" music video approaches the normal side of pre-adult life and in an interview with the Huffington Post, Lorde said the video was meant to show that "our lives are super mundane and we're basically in this transition period waiting for something to happen." The "Team" video seems to show the complete reverse side of that, showing the ideal environment for many adolescents.
Also similar to Lorde's other videos, the story behind the song and video may be indiscernible at first, but she explained their meaning on her official Facebook page.
"This video was borne from a dream I had a few months ago about teenagers in their own world," Lorde posted. "I dreamt about this world being so different to anything anyone had ever seen . . . and of this world, I dreamt about tests that didn't need to be passed in order to be allowed in – sometimes the person who loses is stronger."
This is a wonderful message that she is sending to her fans – particularly the teen ones. As of now, there aren't many musicians that promote such positive and comforting messages, so I'm glad she is using her musical popularity well.
The video focuses on the story of one boy and his adventure into this teen-ruled world. It kicks off with a serene view of the ocean and the sound of waves as the beginning of the song fades in. The camera changes to the boy in a boat with a bag over his head, on his way to this hidden adolescent utopia. Not only is the storyline of the video brilliant, but it is also technically astounding. The world she creates, concrete and dust surrounded by water and beautiful plants, is both surreal and hyper realistic. This makes the audience see that while this is a fictional world, you can still take the values of universal acceptance and incorporate them into life.
The video further displays Lorde's youth and ability to relate to the majority of her audience. She creates a world I would love to live in, a world where teenagers are in control and rejection isn't an option – a world in which everyone would belong. With this unique and groundbreaking video, Lorde continues to be a talented advocate for the misfits maintains her own personal style.
Leave a Comment
Your donation will support the student journalists of Plano Senior High School. Your contribution will allow us to purchase equipment and cover our annual website hosting costs.
About the Contributor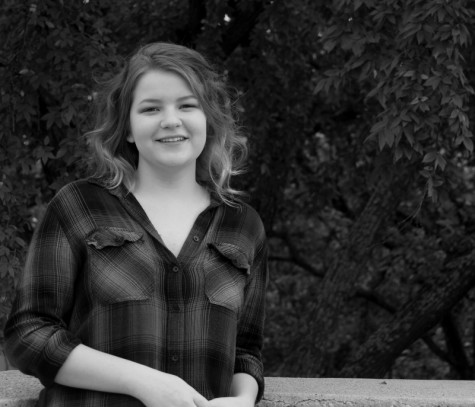 Torie Brannen, Print Editor-in-Chief
Senior Torie Brannen is entering her second year on the Wildcat Tales staff, this year serving as Print Editor-in-Chief.