Lots of sole: Plano paws with style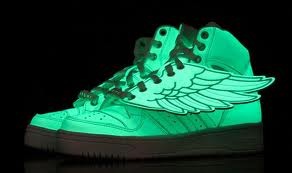 It could be a month before he wears the same pair of shoes again. Starting in ninth grade, junior Christian Mendez collects shoes to feed his yearning for some new kicks. He now owns over 50 individual pairs of shoes.
Mendez's brother gave him his first shoes which kicked off his craze with footwear; in fact, all of his shoes are in his brother's.
"My brother is the only one in the family who gives me shoes as gifts," Mendez said. "When I buy shoes I work to save up to buy them, or my brother will buy them for me and I pay him back later if I don't have enough for a pair that was being sold for a limited time."
Mendez takes great pride in his shoes and works two jobs to save up for them.
"On the weekends I work at CiCi's," Mendez said. "But I work at SugarMountain on the weekdays because it's much more chill."
Mendez's monument to footwear adds up to an estimated total sell value of $20,000 to $25,000, but a price cannot be put on his favorite pair of shoes.
"My favorite pair of shoes would either be my pair of teddy bear shoes or my pair of glow-in-the-dark shoes," Mendez said. "It has a teddy bear head on it and it looks like a teddy bear. I like my glow-in-the-dark Adidas because they are original. They have a wing going across them and out of nowhere if you turn off the lights they glow the dark."
Mendez said he gets a decent amount of attention for wearing his extravagant shoes. Mendez chuckled as he remembered one particular instance.
"Once I had a girl scream across a hallway. Sprint toward me. And kneel down to pet my bear shoes. Most people mistake them for slippers because they're so soft," Mendez said. "I regularly get stopped by people to look at my shoes. When I show my friends they always want to see every pair. They want to hold them, turn them around and see them from different angles, but the attention-getter is the teddy bear."
If you are looking to get your fix of stylish shoes, set your eyes to the ground on Friday if you happen to pass by Christian mendez
"During the week I stick to normal shoes," Mendez said. "It's typically on Fridays that I wear my better-looking ones."