"The Other Woman" Review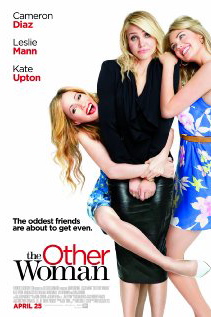 "The Other Woman" directed by Nick Cassavetes was one of the best comedies and chick flicks I have ever seen. It came out on April 25th with premier times of 9 p.m. and 12 a.m.
The film features Leslie Mann as the main character, Kate, who is the spouse of the cheating husband (Nikolaj Coster-Waldau), Cameron Diaz as Carly, who plays mistress number one and Kate Upton as Amber, mistress number two. And no one can forget Nicki Minaj who plays Lydia, Carly's slacker secretary. I was excited to see so many of my favorite actresses in the same movie
Mann and Diaz made this movie. Mann did one of her best acting jobs in this movie because of how well she expressed her character's loud personality. She played a bubbly wife who was trying to get over a cheating husband. Throughout most of the movie, I was practically crying because of how funny the movie was. Diaz was another actress who did incredible in the movie due to how well she performed her character's sophistication. She plays a single business woman who becomes friends with the wife of the man she had previously  been involved with. Upton was pretty good as well – portraying herself as an idiot. However, Minaj was not impressive. The movie wouldn't have been affected if she had not been in it. Although she did bring the movie publicity, she spoke in monotone throughout all of her parts in the film.
In the movie, the wife, mistress number one and mistress number two end up becomes close friends and make an attempt to get back at the cheating husband or boyfriend who hurt each of the girls, especially the wife. The relationship the women develop as a result of their previous unexpected love triangle with the cheating husband contributed to the mass amount of comedy in the movie.
Overall, the movie was really funny. For the most part, there was a great character selection and it had an interesting plot. Both girls and guys should see this movie. I dragged my boyfriend with me and he ended up loving it and probably laughed more than I did. So ladies, drag your guys and take your friends and prepare to laugh so hard that you cry. Just a word of advice, don't bring your parents because some of the film content contains inappropriate language and some sexual content as well.
Leave a Comment
About the Contributor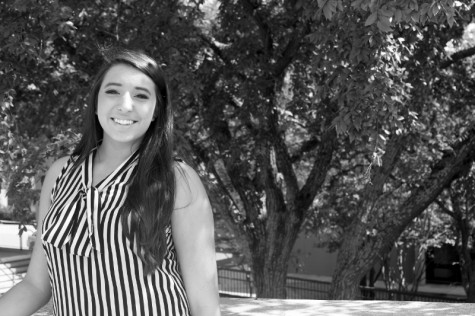 Stephanee Smith, Staff Writer
Senior Stephanee Smith is a second year member of the Wildcat Tales. She grew up with her mom and two sisters, who are each two years apart. She attended...