Three Up and Coming Artists to Look Out For
Mac Miller – It is nearly impossible to roam the halls without hearing his name. After four successful mixtapes, Pittsburgh rapper, Mac Miller has become pretty well known, despite not being signed to a major label. On his most recent mixtape, "Best Day Ever" Miller mostly raps about partying and having fun. Songs such as "Life Ain't Easy" talk about his struggles growing up and how thankful he is for his career. In another song called "I'll Be There", he talks about his love for his mother and he thanks her for always having his back. My personal favorite line of the song is "You were at my games when I was sitting on the bench/When I skipped school, you lied saying I was home sick." Mac Miller came for a concert in Dallas back in February and will be returning this summer with Wiz Khalifa at a yet-to-be-announced date.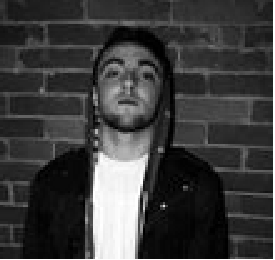 Sounds Like:
Sam Adams
Asher Roth
Wiz Khalifa
Notable Songs:
"Don't Mind If I Do"
"Life Ain't Easy"
"Senior Skip Day"
"Wake Up"
Twitter:
@MacMiller
Skylar Grey – Songwriter Skylar Grey has been around for several years, yet so few people know about her. She wrote the chorus of Eminem & Rihanna's number one hit "Love the Way You Lie" and is featured on the chorus of the 2006 hit "Where'd You Go" by Fort Minor, under the pseudonym "Holly Brook." In February, Grey's original demo of "Love the Way You Lie" managed to leak onto the internet, and I liked her demo better than the official version. It looks like it's going to be a good year for Grey, since she has been featured on songs by Diddy and Lupe Fiasco. She also sings the chorus of "I Need a Doctor" by Dr. Dre & Eminem, which has peaked at number four on Billboard's Hot 100 chart. This year, Grey won a Grammy award for her work on Eminem's album and was signed by Interscope Records. She is currently in the process of recording her album.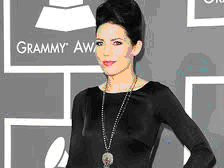 Sounds Like:
Vanessa Carlton
Hayley Williams
Avril Lavigne
Notable Appearances
sings chorus of "I Need a Doctor" by Dr. Dre & Eminem
sings intro of "Coming Home" by Diddy
sings chorus of "Words I Never Said" by Lupe Fiasco
Twitter:
@SkylarGrey
James Blake – For anyone who likes relaxing, laid back music, James Blake is someone you've got to check out. Blake is from London, and is not very well known in the United States. However, after streaming his album, I felt that he was worth reviewing. On his debut self-titled album, he demonstrates his skills as a pianist. On some tracks, Blake utilizes electronic beats. The electronic beats are dubstep-like, however, they lack the overwhelming scratches and bass thumps, making Blake's songs suitable to listen to in a relaxed setting, such as a long car ride, or at the desk working. For those who are fans of British accents, Blake's remains prominent, even while singing.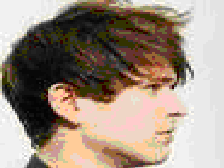 Sounds Like:
Coldplay
MGMT
Passion Pit
Notable Songs:
"Unluck"
"Limit to Your Love"
"I Never Learnt to Share"
Twitter:
@JamesBlake